The RGB Teahouse is a website created by Projet103 (PJ for short) for personal use,
such as uploading works (mainly art for now) or photos/texts in general.

It's mostly focused on original content, but you may find fanarts as well.

'?????' section is a project I'm slowly working on, I don't have a definitive name for it yet.
I'll talk more about it in near future if time allows it.


Most pages are empty for now, I'm coding them as fast as I can I promise (hey),
But I'm a 'never-satisfied' type of person, I need to find courage to upload stuff I don't necessary like...

By the way, main language is EN but there might be some FR/JP/NO too.

Website is sometimes broken but it's ok it's just part of it.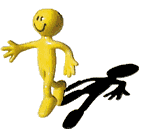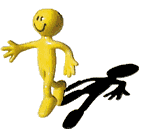 Me (call me PJ please).

I've been drawing digitally since beginning 2015, and traditionally since 2009 probably
(what got me into drawing was this show called 'Wakfu').

Will rot away if exposed to pollution for too long, can eat coffee ice cream all day, all seasons.
Opinion on Luigi: I like this guy (*the public nods*)
I might be one of these train enthusiasts lol (densha otaku), walking in the mountains
is probably my favorite activity ever.
If you're more curious about me somehow, I made a page to talk about artists I like etc >> Here <<
I use CLIP STUDIO PAINT EX for: digital illustrations, pixel art,
animation (I render transparency with Photoshop though), editing etc...
I use Vegas Pro 13 for video montage.
I use FL Studio for music.
I wish I used my Canon EOS 450D for photos, but it's actually just my Crappy Phone.